Discover our packaging materials
The Ferrero Rocher packaging is made of different components and materials. Please refer to the information below to allow an easier and proper disposal of each single component, according to local municipality guidelines in your area. Ferrero Rocher encourages people to recycle when and where possible.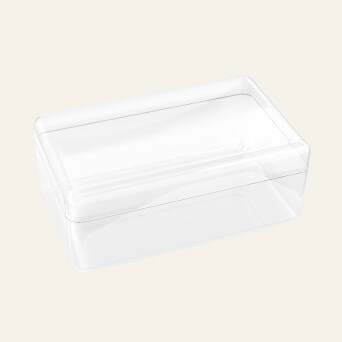 Box
The Ferrero Rocher box is made of polypropylene (PP).

Thanks to this new material, the eco-designed box saves 38% of plastic for 30-piece box and 40% of plastic for 16-piece box².
² Based on Ferrero internal data (excluding growth)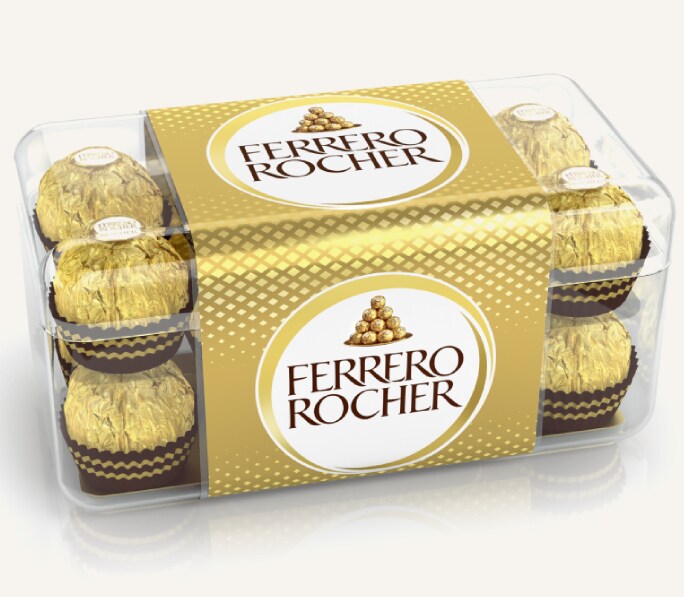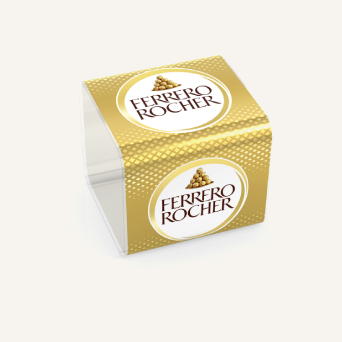 Sleeve
The sleeve around the box is made of monomaterial polypropylene (PP) with a coating, only used for 16-piece and 30-piece boxes.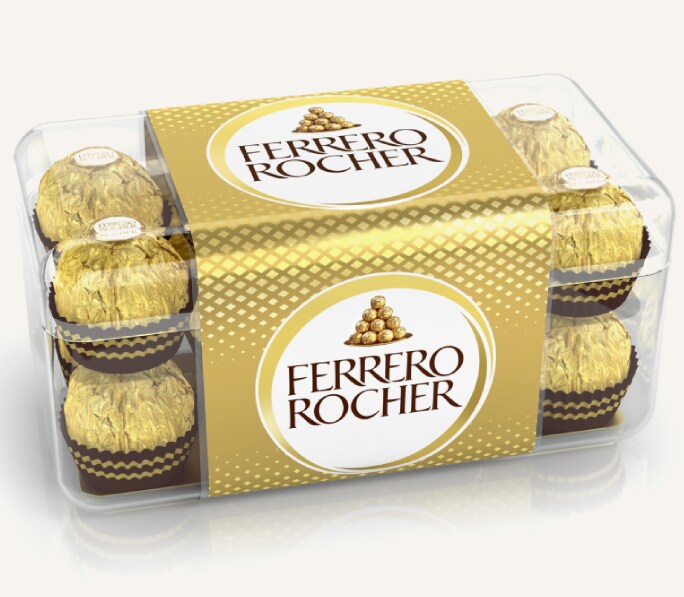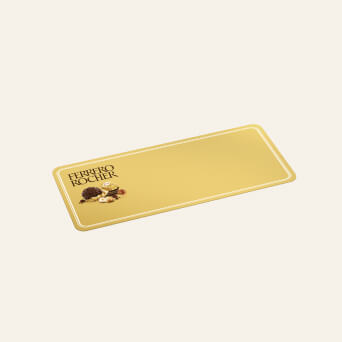 Card
The ingredient card at the bottom of the box is made of paperboard.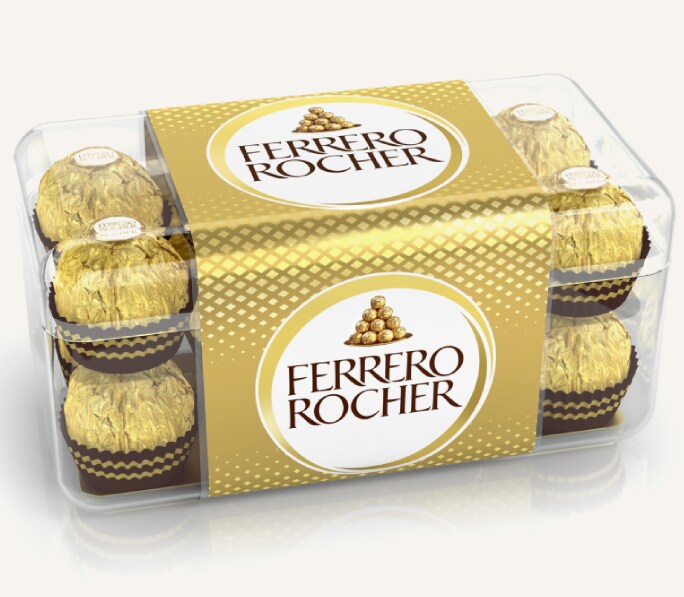 Tape
The plastic tape sealing the box is made of polypropylene (PP) and PET (Polyethylene terephthalate).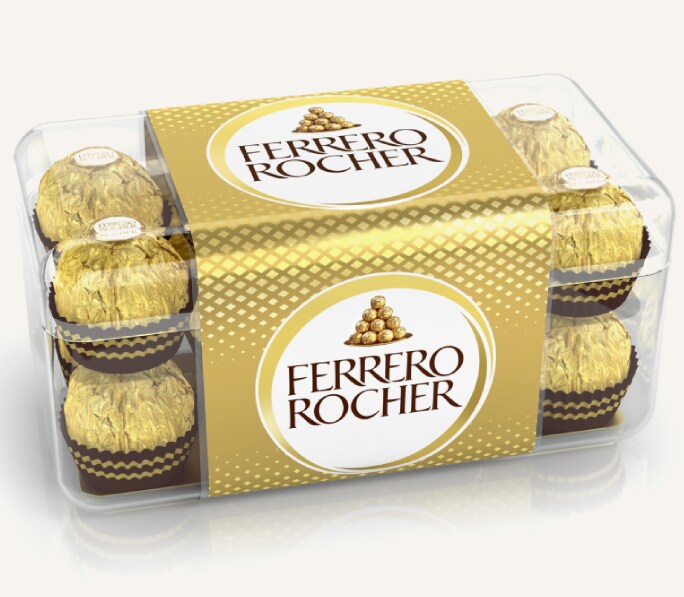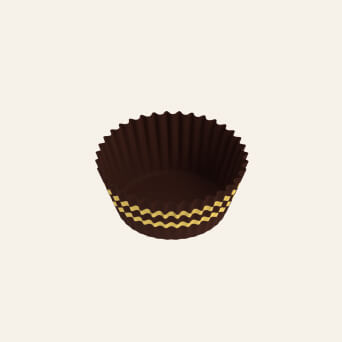 Cup
The cup is made of paper.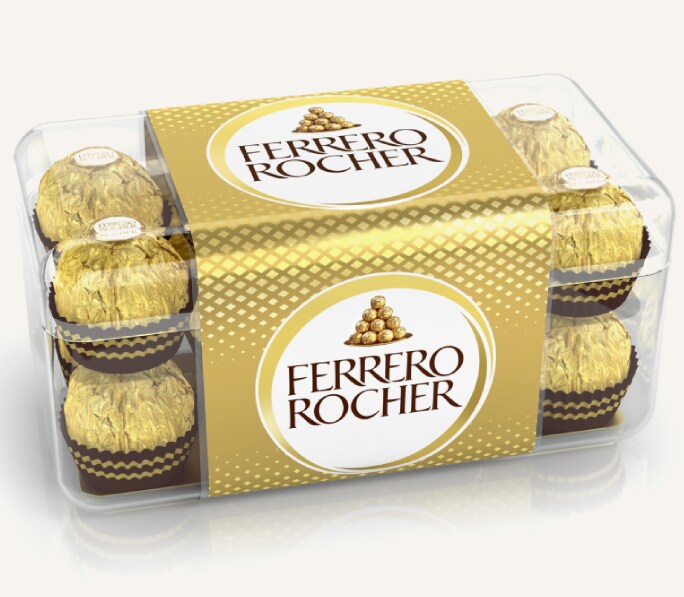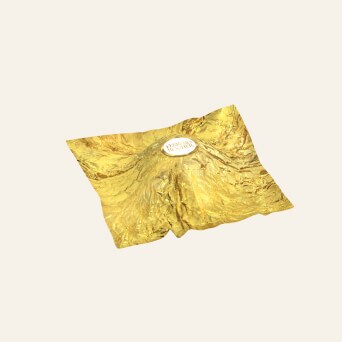 Foil
The golden Ferrero Rocher foil is made of aluminum.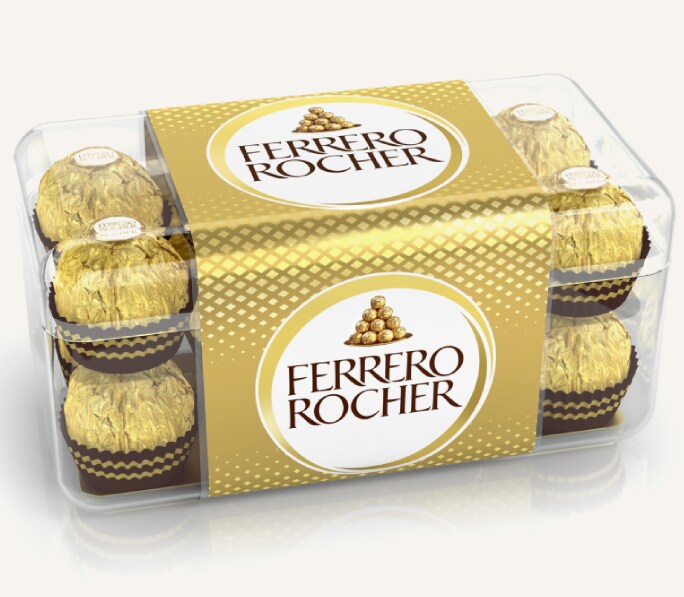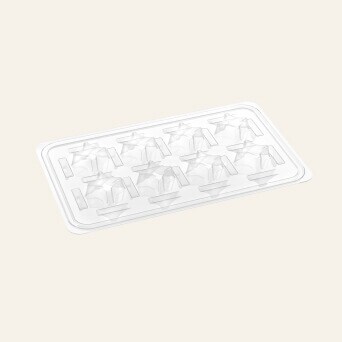 Tray
The tray separating the layers of Ferrero Rocher is made of PET (Polyethylene terephthalate).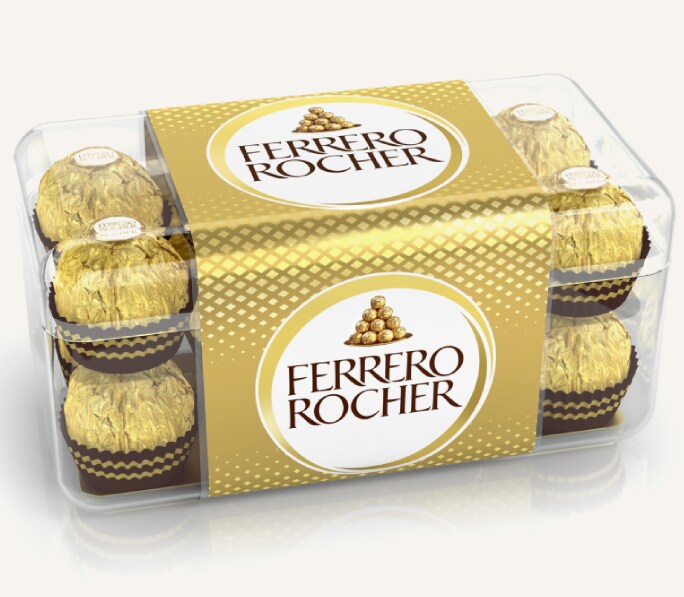 When recycled, polypropylene can be transformed into many different objects including flowerpots, car parts, pallets and crates. Be sure to check with your local recyclers.
DISCOVER
OUR ECO-DESIGNED BOXES