FERRERO ROCHER ELEVATES YOUR MEANINGFUL MOMENTS
Whether big or small, celebrating with family and friends or enjoying precious time on your own; life is lived in moments.

These meaningful moments, become precious when savoured to the fullest.
Precious Moments
Elevate any situation with Ferrero Rocher, whether a shared celebration or a cherished moment of self-indulgence. Ferrero Rocher is an expression of appreciation and generosity.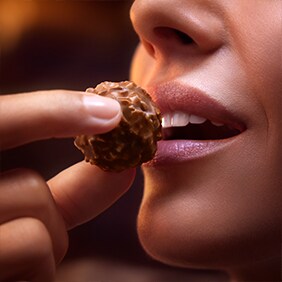 Savouring the taste experience
The all-round multisensorial journey begins at the first sight of Ferrero Rocher building up to a truly indulgent taste experience. Ferrero Rocher delights all the senses, inviting you to savour moments of pure pleasure.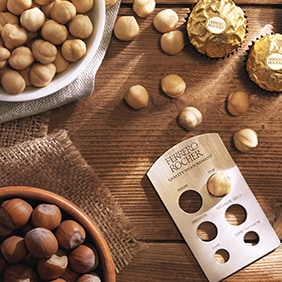 Quality and Care
We are committed to delivering Ferrero Rocher products with expertise and uncompromising quality creating an enjoyable experience every time. Moreover, we are on a continuous journery to improve the sustainabiliy of our products.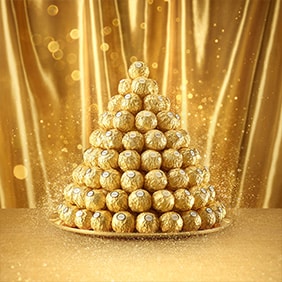 A Touch of Luxury
Made with the utmost attention to detail and adorned with delicate hints of gold, our products possess an inherent preciousness and luxury that we all deserve to indulge in.