Ferrero Rocher®
CELEBRATE THE MOMENT
Life is lived in moments, whether big or small. Celebrating with family and friends, cosy evenings connecting with others or reconnecting with oneself.

These moments, full of feelings and emotions, become precious, when savoured to the fullest.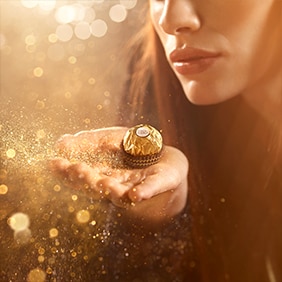 Cherishing Precious Moments
Ferrero Rocher® adds an extra sparkle to any situation, whether shared celebrations or precious moments of self-indulgence. In the company of others, Ferrero Rocher® is an expression of appreciation and generosity.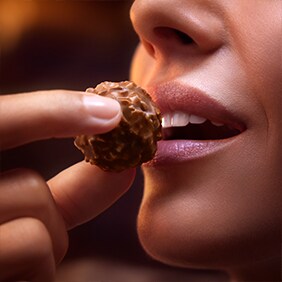 Savouring Pleasures
The all-round multisensorial journey of our products starts with the first sight of the pack and builds up to an indulgent taste experience. Ferrero Rocher® products ignite all the senses and invite you to make time for moments of full pleasure.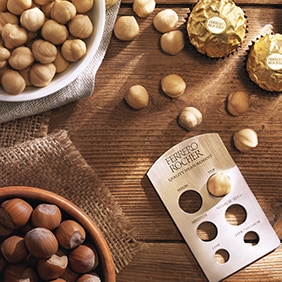 Quality & Care
We are committed to ensuring Ferrero Rocher® products showcase our expertise and quality to create an enjoyable experience every time. Moreover, we are on a continuous journey to improve the sustainability of our products.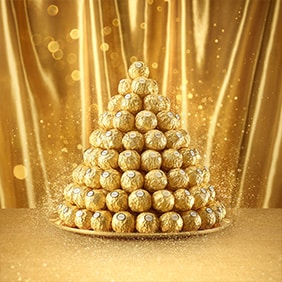 A Touch of Luxury
Our attention to detail and hints of gold make our products precious, because we all deserve to indulge in a little bit of luxury.