Ferrero Rocher®
Made to Say More
The craft and care that goes into every Ferrero Rocher® has made it a chocolate that says something truly special when shared with someone you care for. Whether you're giving it as a gift or sharing it with others, Ferrero Rocher® is perfectly made to show your appreciation to the people who mean the most to you. Discover our values that constantly inspire us to create only the finest products, bringing you and your loved ones closer together.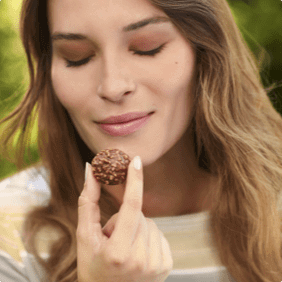 Multi-sensory taste experience
Ferrero Rocher® premium chocolates deliver a multi-sensory taste experience thanks to their unique combination of high quality ingredients, textures and flavours.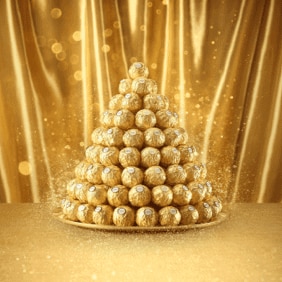 Artisanal
Ferrero Rocher® premium chocolates add that extra sparkle to transform any moment of our life to a celebration either with the people you care about or for an indulgent moment for yourself.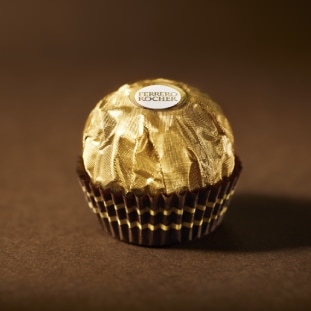 Elegance & Refinement
Every piece of Ferrero Rocher® is thoughtfully wrapped in a premium gold foil and elegantly packaged for a touch of sophistication to moments of celebration.
Quality and Care
Our mission is to deliver quality as the ultimate commitment of Care. With this dedication in everything we do, we are able to deliver the quality that is synonymous with Ferrero Rocher®.