THE GOLDEN EXPERIENCE
FERRERO ROCHER®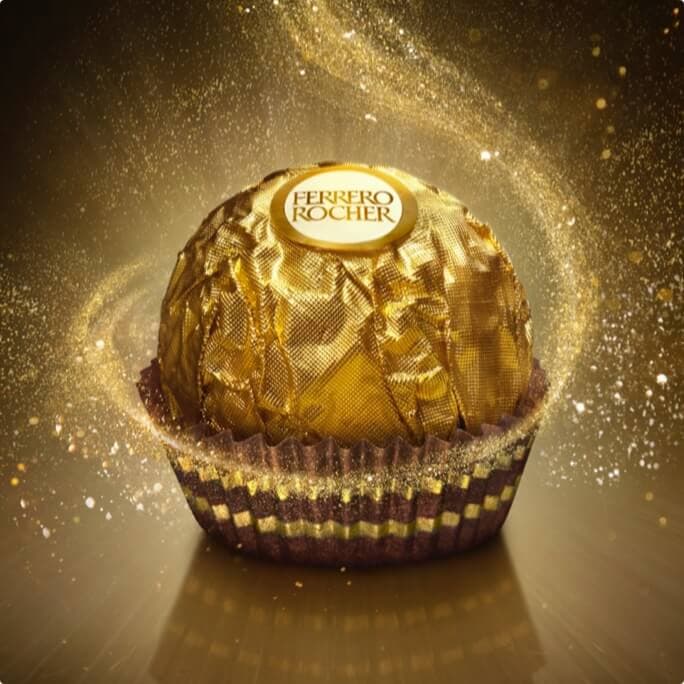 Open the golden wrapper and discover a delicious combination of textures and flavours. We roast only the finest hazelnuts, dip them in smooth chocolate cream and surround them with a crispy wafer and hazelnut pieces.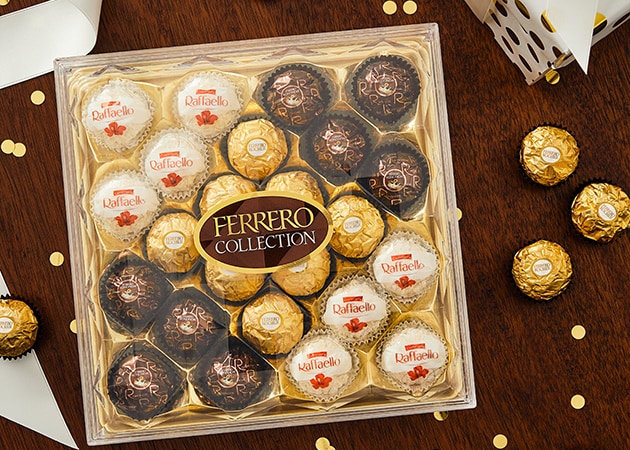 Other Ferrero® Brands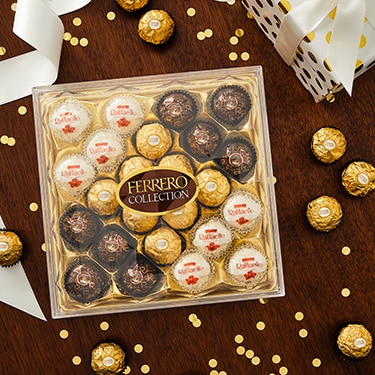 Featuring the irresistible trio of Ferrero Rocher®, Raffaello®, and Rondnoir confections, Ferrero Collection offers something for everyone. Whether you're giving it as a gift or sharing it with others, the Ferrero Collection gift box is perfectly made to show your appreciation to the people who mean the most to you.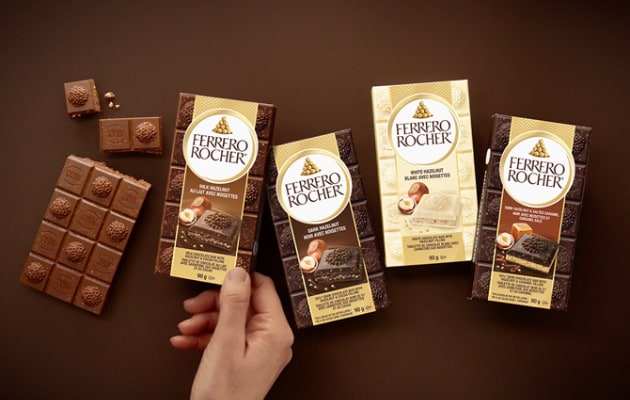 CELEBRATE THE MOMENT
CHOCOLATE BARS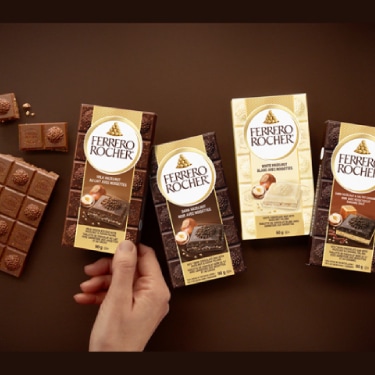 Discover the NEW Ferrero Rocher® chocolate bars, created for all chocolate lovers. Inspired by iconic Ferrero Rocher® specialties, distinctive layers of textures will take your taste buds through a sophisticated chocolate experience.
Get inspired
Tips and Ideas