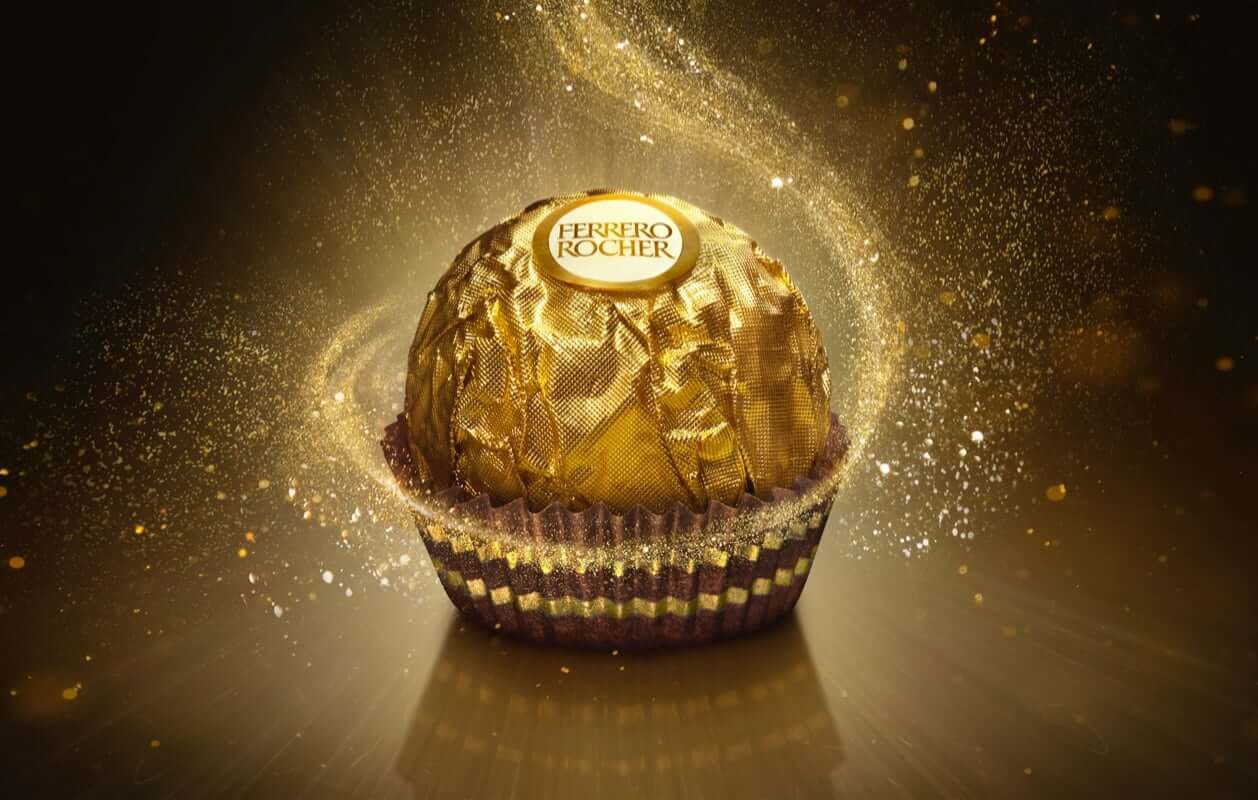 THE GOLDEN EXPERIENCE
FERRERO ROCHER®
Open the golden wrapper and discover a delicious combination of textures and flavours. We roast only the finest hazelnuts, dip them in smooth chocolate cream and surround them with a crispy wafer and hazelnut pieces.
Seasonal Selection
HOLIDAY SPECIALTIES
Ferrero Rocher® seasonal specialties are created for the most festive times of the year. Discover our timeless creations for gifting and sharing, and celebrate special moments together with your family and friends. Explore the selection of Ferrero Rocher® exclusive Holiday gifts.
OUR PRODUCTS
Golden Gallery Signature
Ferrero presents a modern signature in premium chocolate: Ferrero Golden Gallery Signature. Delight in the surprising variety of finely crafted chocolates with unique flavour combinations for a taste experience worth sharing.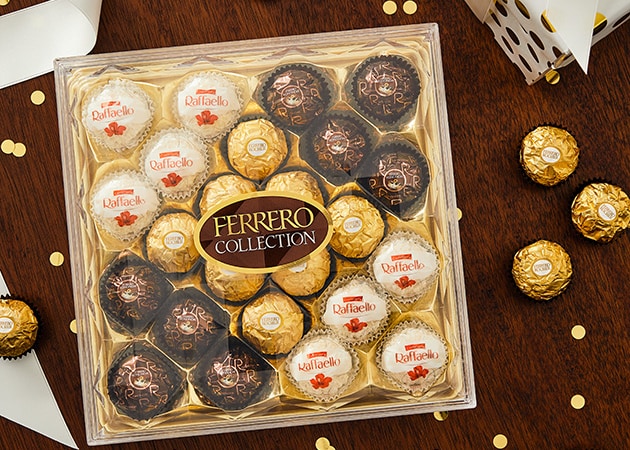 Other Ferrero® Brands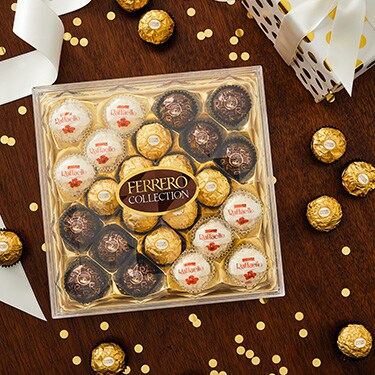 Featuring the irresistible trio of Ferrero Rocher®, Raffaello®, and Rondnoir confections, Ferrero Collection offers something for everyone. Whether you're giving it as a gift or sharing it with others, the Ferrero Collection gift box is perfectly made to show your appreciation to the people who mean the most to you.
Get inspired
Tips and Ideas