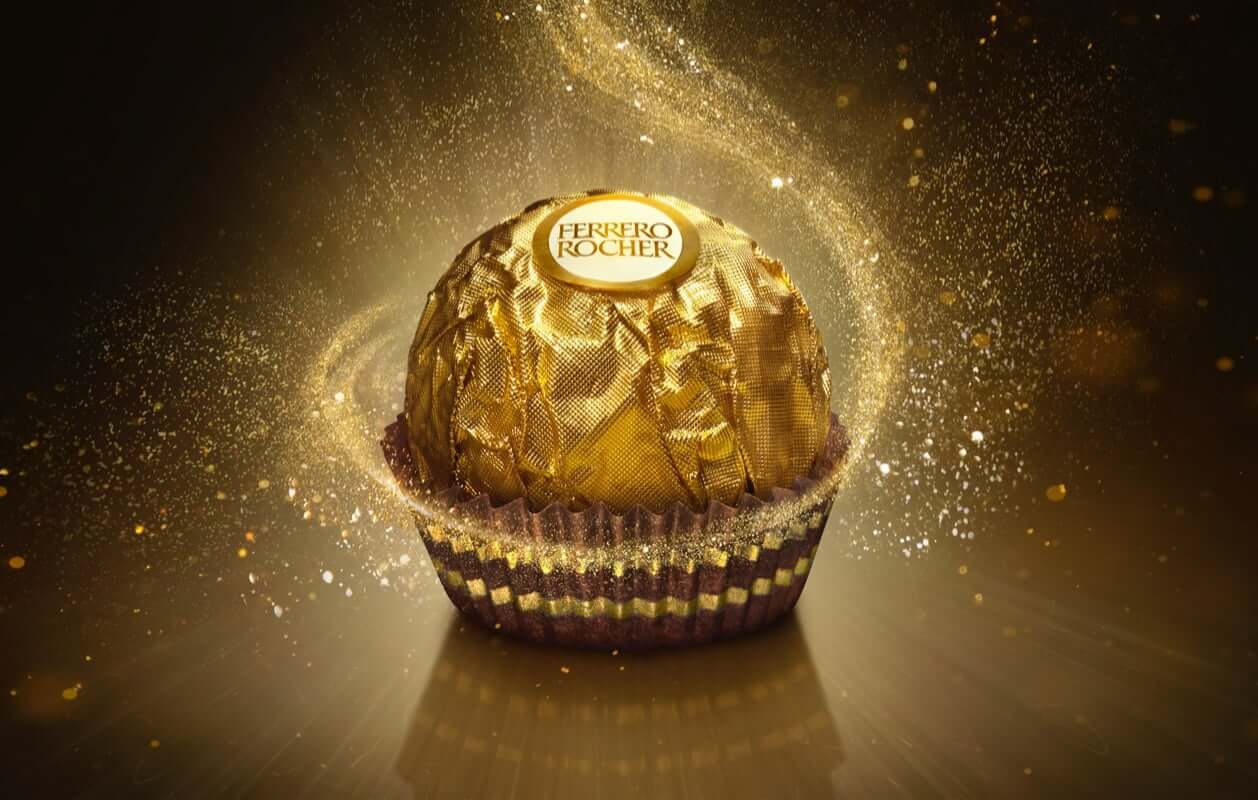 THE GOLDEN EXPERIENCE
FERRERO ROCHER®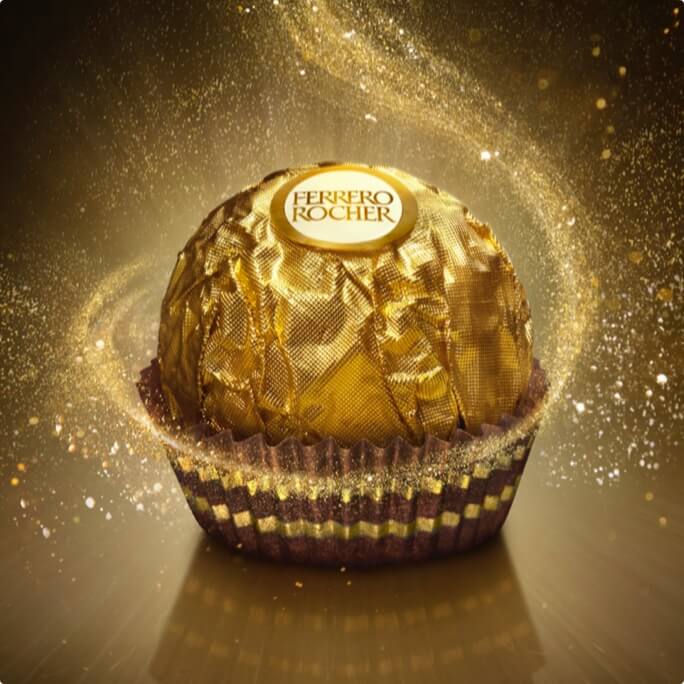 Open the golden wrapper and discover a delicious combination of textures and flavors. We roast only the finest hazelnuts, dip them in a smooth chocolaty filling and surround them with a crispy wafer and hazelnut pieces.
OUR PRODUCTS
The Art of Chocolate by Ferrero
Ferrero presents a modern signature in premium chocolate: Ferrero Golden Gallery Signature. Delight in the surprising variety of finely crafted chocolates with unique flavor combinations for a taste experience worth sharing.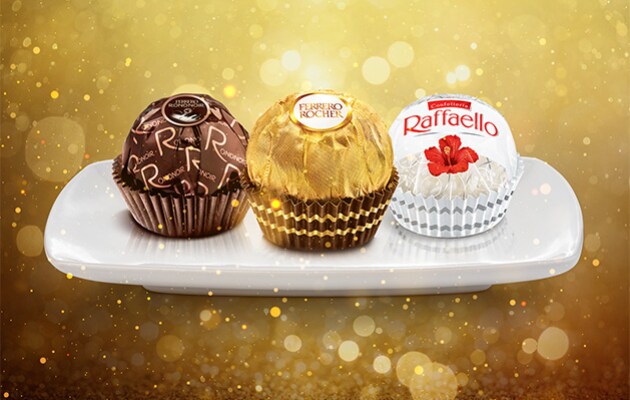 ASSORTED FINE CONFECTIONS
OTHER FERRERO BRANDS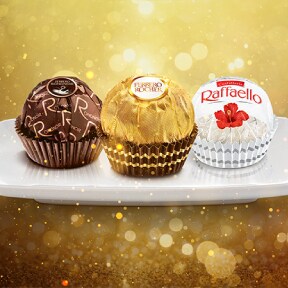 Featuring the irresistible trio of Ferrero Rocher®, Raffaello®, and Rondnoir confections, Ferrero Collection® offers something for everyone. Whether you're giving it as a gift or sharing it with others, the Ferrero Collection® gift box is perfectly made to show your appreciation to the people who mean the most to you.
GET INSPIRED
TIPS AND IDEAS