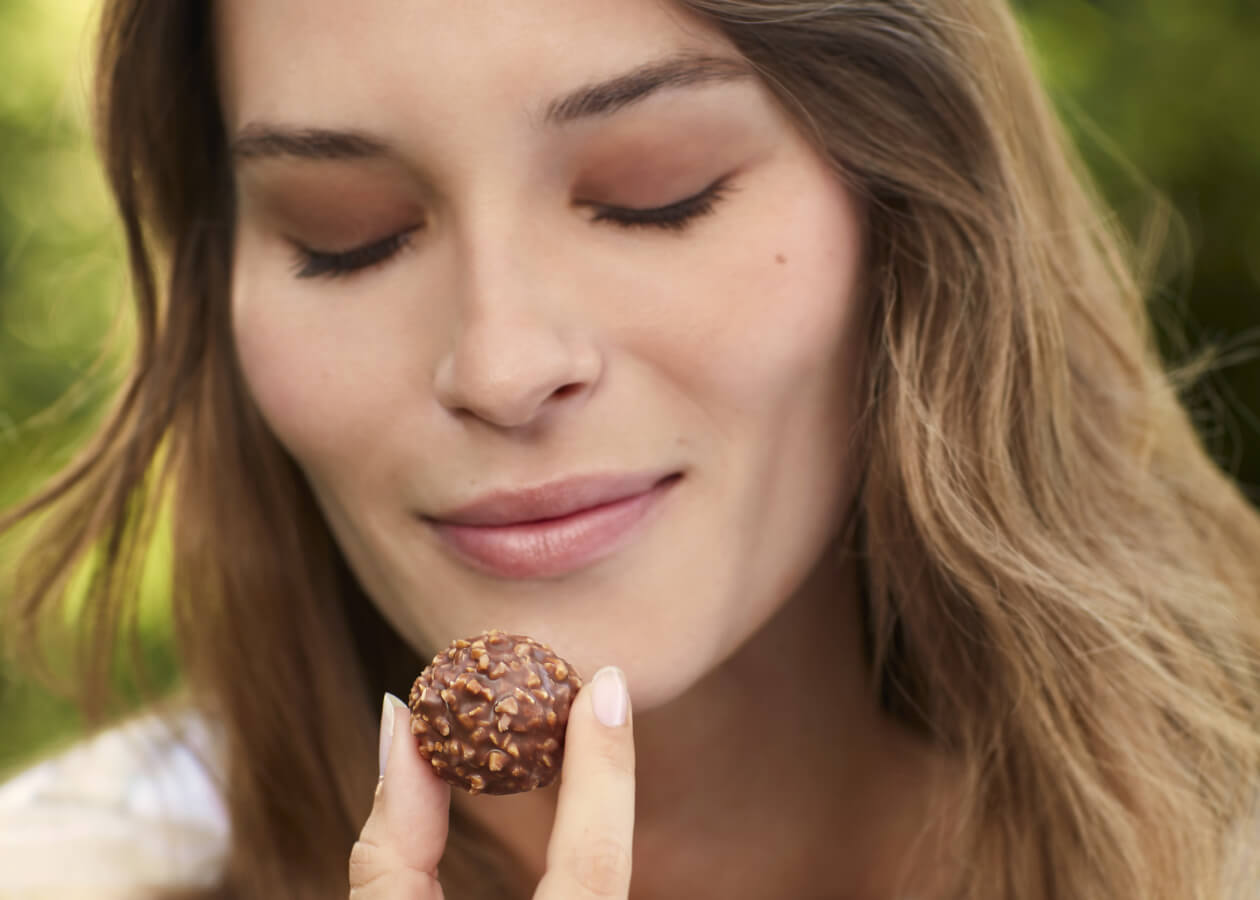 DISCOVER FERRERO ROCHER
MULTI-SENSORY EXPERIENCE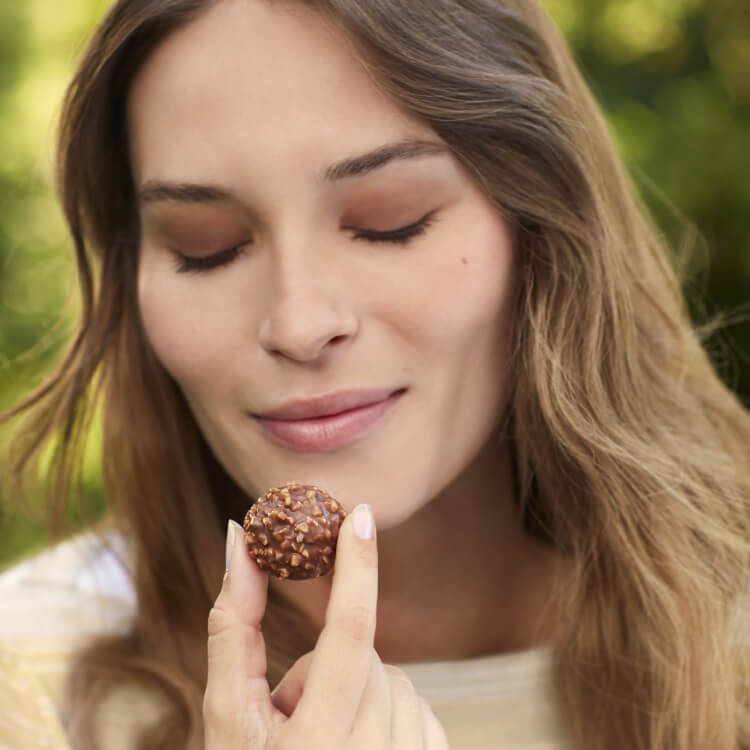 Ferrero Rocher is a truly multi-sensory experience, involving sight, smell and palate.

Ferrero Rocher is deliciousness without compromise. This is what happens when you do your job with passion and with care for the ingredients as much as if each one was individually crafted.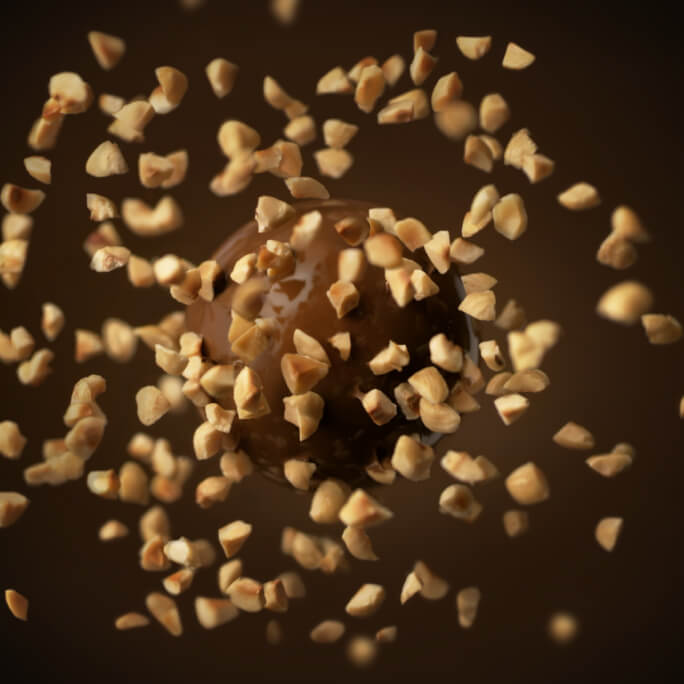 At Ferrero, we believe in a simple rule: that special and exquisite taste and consistent quality comes from caring for the ingredients. For decades we have worked closely with our suppliers and with farmers to grow, harvest and process quality ingredients for Ferrero Rocher.

Combining this same approach of care, knowledge and passion for quality across all our ingredients and at all stages of the process, is how we meet our commitment of the special aroma, texture and taste of the contrasting layers of Ferrero Rocher.

These are very high standards for the sector. That's why every time you taste a Ferrero Rocher you are guaranteed that we have done our utmost to give you the best possible taste experience, a moment of inimitable deliciousness.

The uniqueness of Ferrero Rocher is much more than the sum of its ingredients. Our responsibility is to check the right equilibrium of the contrasting ingredients, their aroma, texture and taste – from the delicate crunchy hazelnut in a delicious creamy filling, to the crispy wafer shell covered with milk chocolate and gently roasted hazelnut pieces. We want to guarantee that Ferrero Rocher is a quality multi-sensory experience for you each time.
Flavio Roccia
Head of Product Observatory,
expert taster of Ferrero Rocher for nearly three decades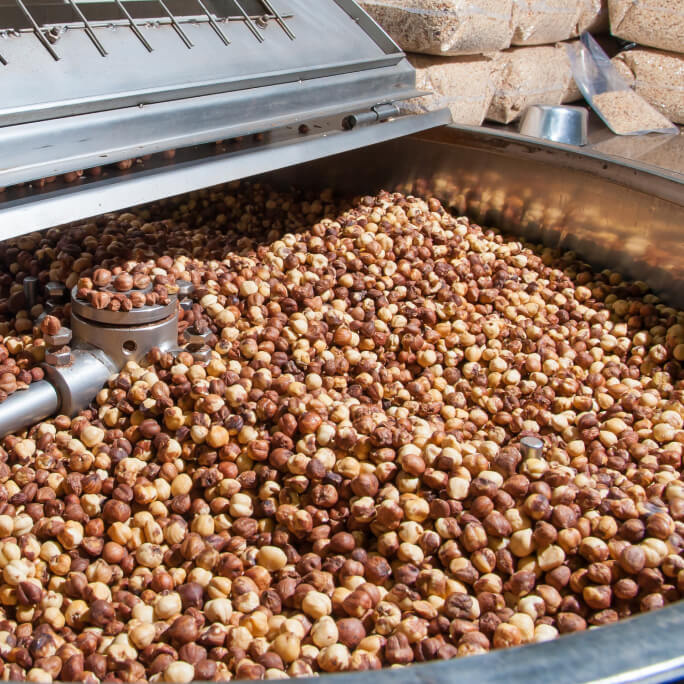 Roasting of our Hazelnuts
Roasting is our distinctive know-how. Our "master roasters" define the roasting parameters based on the hazelnuts' origin, moisture and size. In our factories, we roast the hazelnuts at the last moment to lock in the fragrance and freshness which distinguishes the Ferrero Rocher taste. The hazelnuts are then roasted in batches of the same calibre to ensure more uniform roasting.
Discover
HOW WE CARE FOR THE BETTER