DISCOVER
THE HISTORY OF FERRERO ROCHER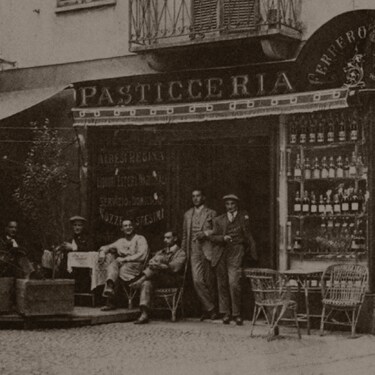 One of the most iconic brands of the Ferrero Group was created in 1982 in Alba, a small town in the hills of Piedmont in Italy. Inspired by the desire to make all the pleasure of a sophisticated chocolate speciality accessible to a much wider public. Initially sold in Europe, Ferrero Rocher soon became the favourite boxed chocolate for millions of people around the world. Today, it is the world leader in its category and is sold in 140 countries across 5 continents.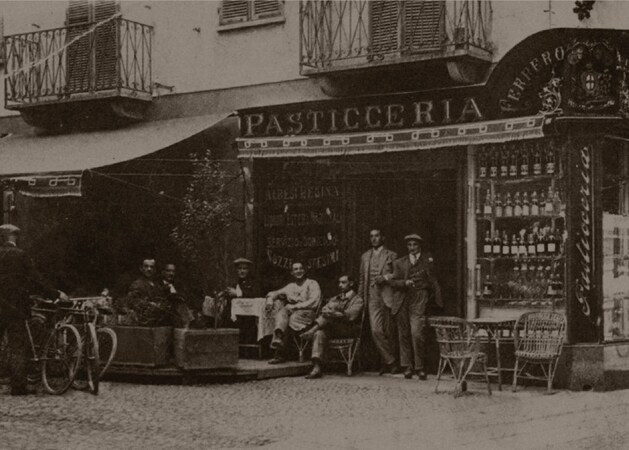 1982
Launch in Europe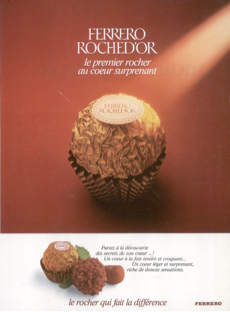 Ferrero Rocher is launched in several European countries. A true symbol of Ferrero excellence, thanks to its high quality ingredients and distinctive golden presentation.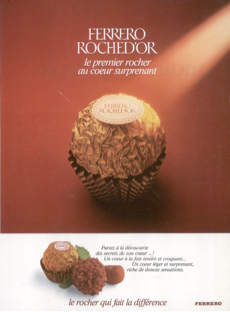 1983
The first TV spot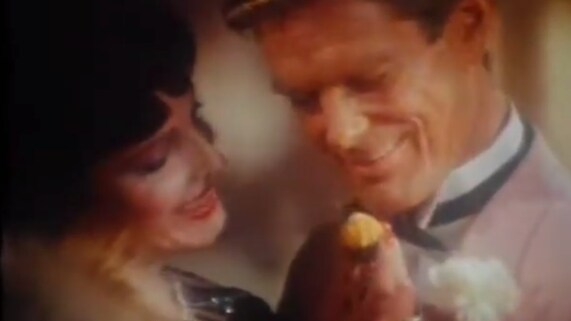 The first TV spot
The first unforgettable TV commercial of Ferrero Rocher. It soon became an iconic piece of advertising. It portrays the arrival of Ferrero Rocher by word of mouth: a novelty that would be on everyone's lips. And so it was…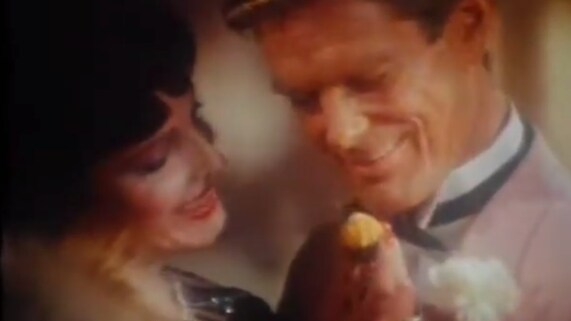 The advertising material of previous Ferrero Rocher campaigns has been reproduced solely for historical and entertainment purposes and does not constitute current advertising material from Ferrero.
1988
Launch in the United States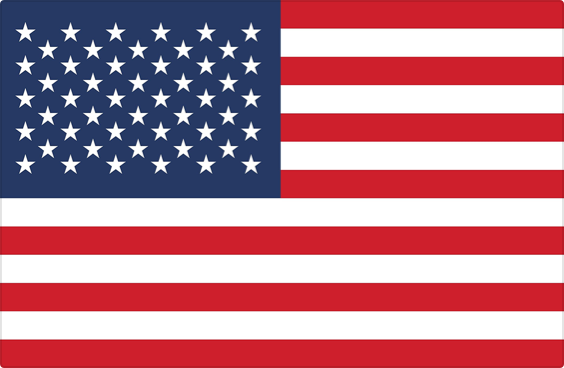 Ferrero Rocher is launched nationally in the United States. Over the next several years the brand grows into one of the premium chocolate category leaders.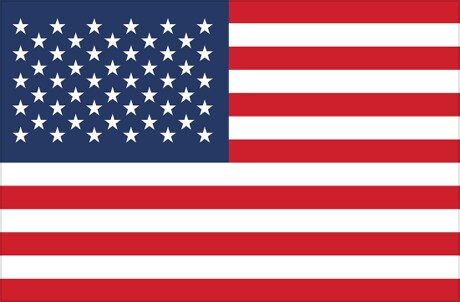 1994
Launch in China ​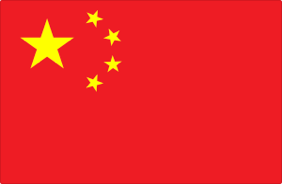 Ferrero Rocher is sold in China, establishing a national reputation as a pioneer in the premium chocolate category.
1996
Launch in Russia

After expanding into the United States and China, Ferrero Rocher is first sold in Russia.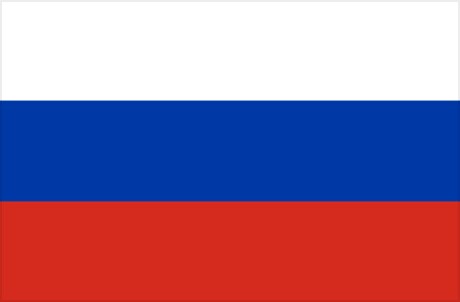 2014
Grand Ferrero Rocher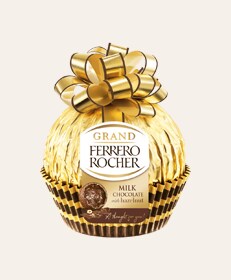 A special delicacy from Ferrero Rocher is launched. A crunchy shell of delicious milk chocolate, enriched with selected hazelnut grains, all wrapped in gold. The perfect gift to share.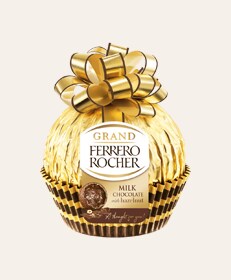 2021
The Ferrero Rocher Chocolate Bars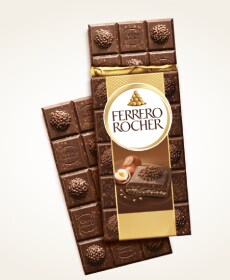 A surprising pleasure from Ferrero Rocher to bring you another dimension of delicious sensation of textures and flavours.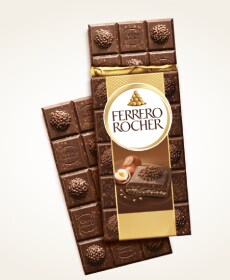 2021
Ferrero Rocher Ice Cream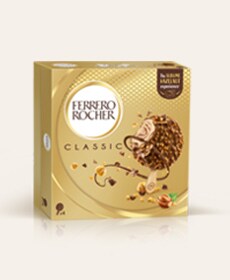 Ferrero Rocher meets ice cream and become Ferrero Rocher Ice Cream… for a surprising pleasure!