DISCOVER HOW FERRERO ROCHER HELPS YOU
GET WRAPPED UP IN THE MOMENT
Life is lived in moments, big and small.

Whether it's with friends or family, a big celebration or a cosy evening in, time together is precious and deserves to be savoured.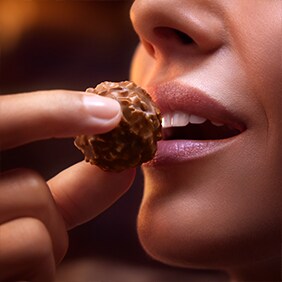 Savour the Moment
The only way to fully savour these moments together is when we are in them - being fully present and appreciating their value. Ferrero Rocher adds an extra sparkle to any occasion, whether it be big or small to help make these moments special.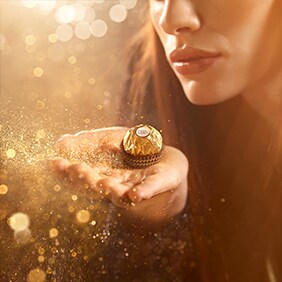 Multisensory taste experience
The multisensorial experience of Ferrero Rocher starts with the first sight of the pack and builds up to a delicious taste experience. Ferrero Rocher products ignite all the senses and allows you to get fully wrapped up in the moment.
A Touch of Luxury
Our products are made with attention to detail and the hints of gold that make them precious, adding a touch of luxury to all of your special moments.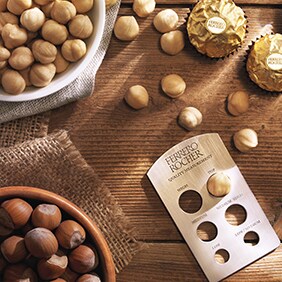 Quality & Care
We are committed that every Ferrero Rocher product is a demonstration of expertise and quality which always creates an enjoyable experience. We are on a continuous journey to improve the sustainability of our products.