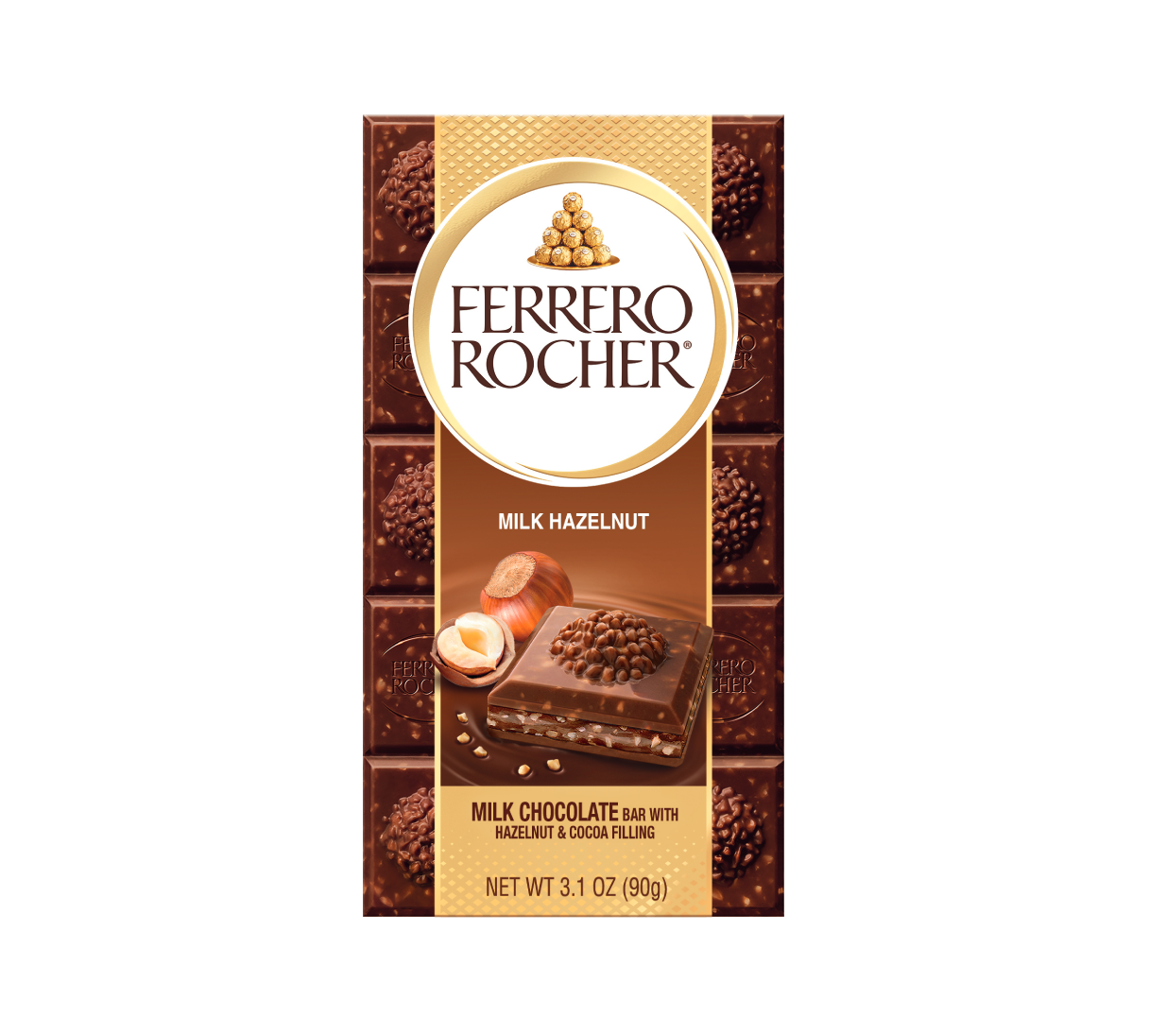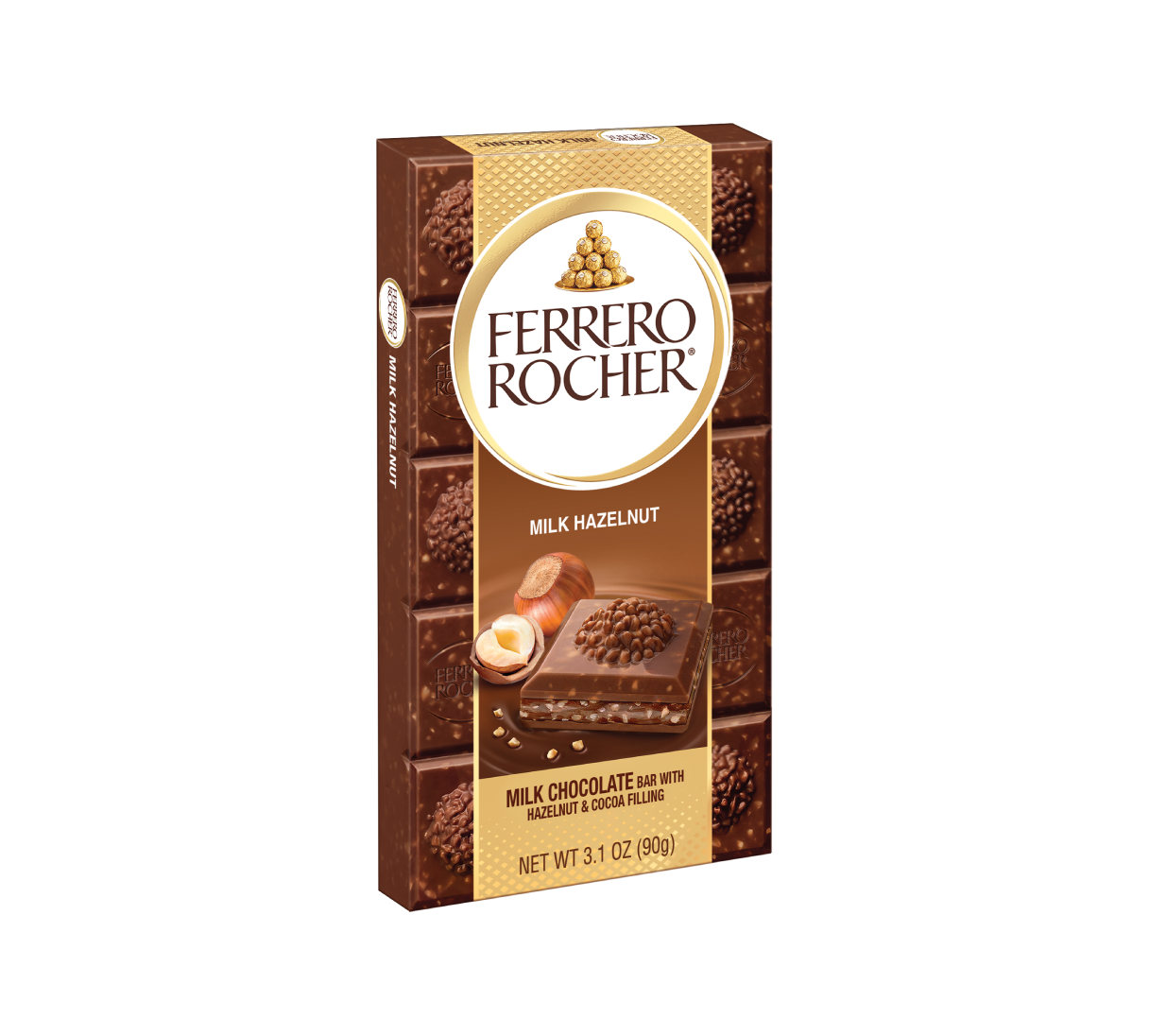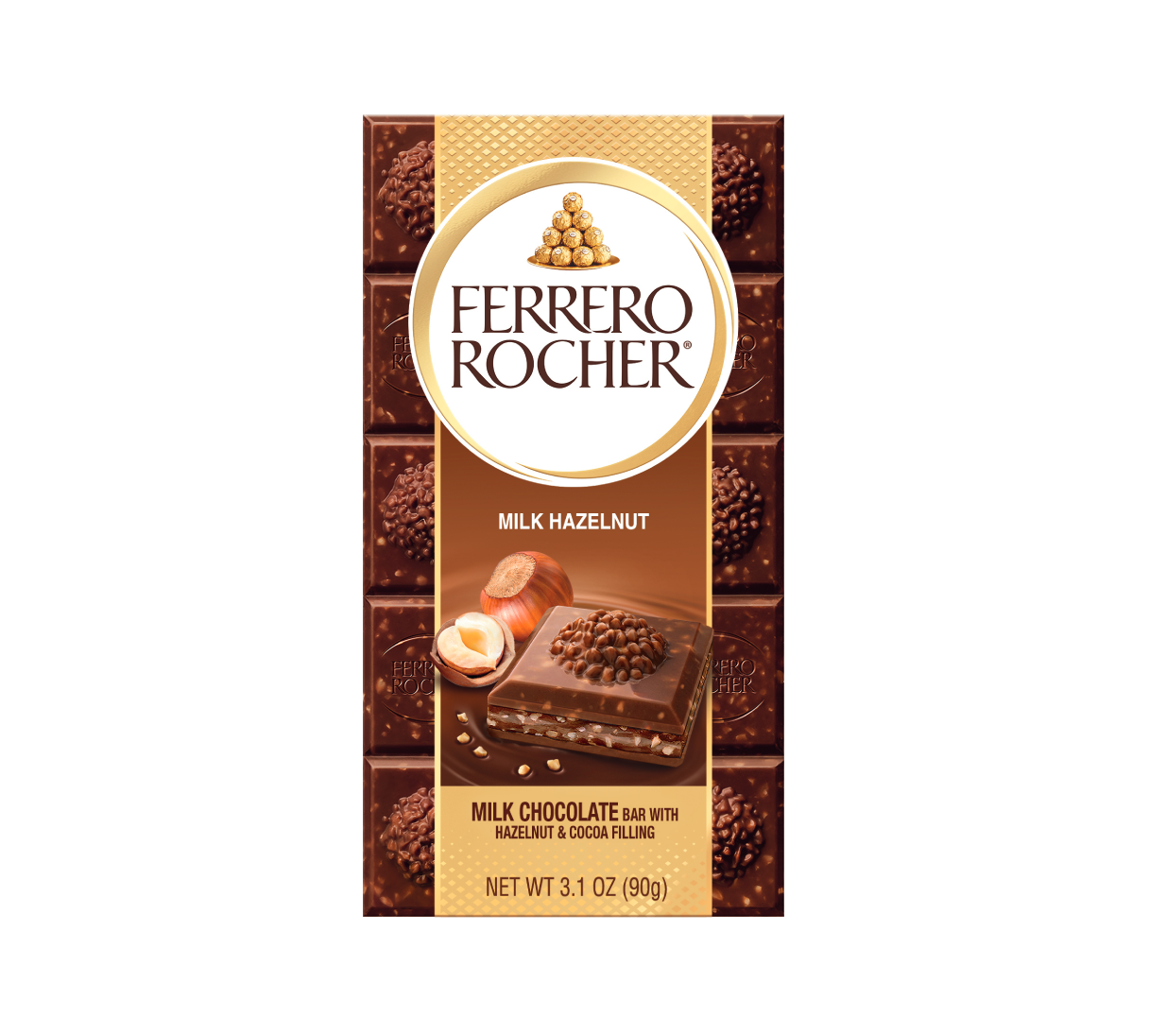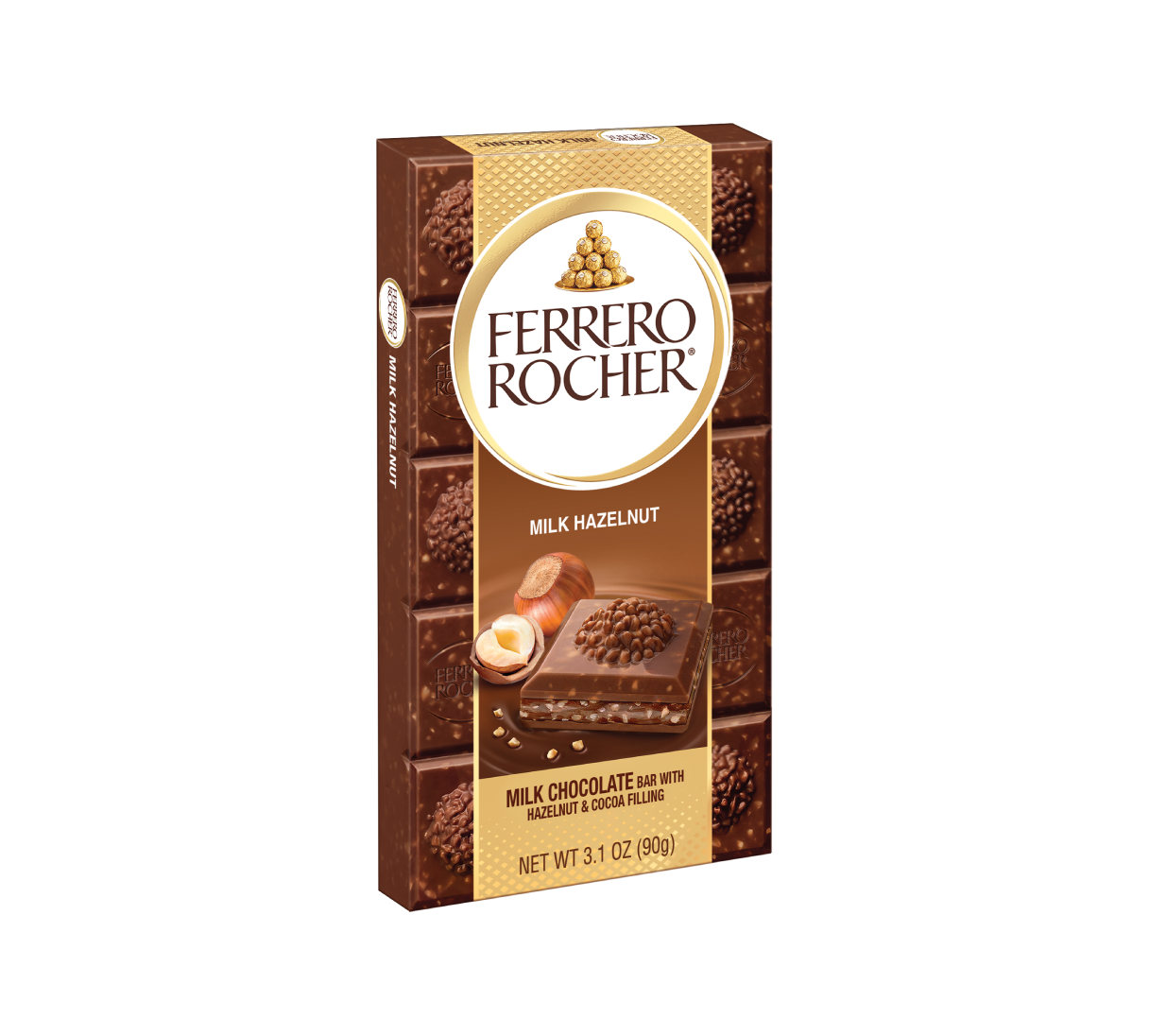 Chocolate Bars
Milk Chocolate Bar
Created for all milk chocolate lovers to enjoy an irresistible combination of textures and flavors. Indulge yourself with a smooth chocolate base, exquisite creamy filling and crunchy hazelnut pieces.
More about
Ferrero Rocher®
Ingredients
Sugar, Cocoa Butter, Hazelnuts, Cocoa Mass, Palm Oil, Skim Milk Powder, Whey Powder, Butteroil, Cocoa Powder, Lecithin as Emulsifier, Artificial Flavors.

Contains Milk, Tree Nuts (Hazelnuts), Soy. May contain other tree nuts (Almonds, Walnuts, Cashews, Brazil Nuts, Pecans, Pistachios, Macadamia Nuts, Coconut).

Please store in a cool, dry place.

Questions? Call 1-800-688-3552
Nutrition Facts
Serving size:
5 squares (30g)
% Daily Value
Calories
180
Fat
13g (17%)
Saturated Fat
6g (32%)
+ Trans Fat
0g
Cholesterol
Less than 5mg (1%)
Sodium
20mg (1%)
Total Carbohydrates
14g (5%)
Dietary Fiber
Less than 1g (4%)
Total Sugars
13g
Includes Added Sugars
11g (22%)
Protein
2g
Vitamin D
0mcg (0%)
Calcium
34mg (2%)
Iron
0.6mg (2%)
Potassium
107mg (2%)
Discover
FERRERO ROCHER® CHOCOLATE BARS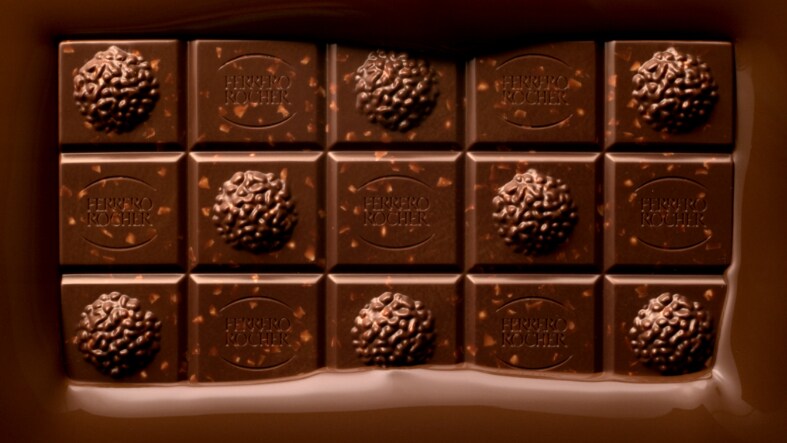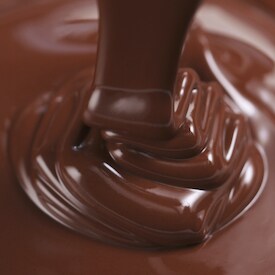 Irresistible milk chocolate experience
Over several decades, we have developed expertise in the careful selection of ingredients, including cocoa beans, to create the irresistible, delicious chocolate taste experience of Ferrero Rocher®.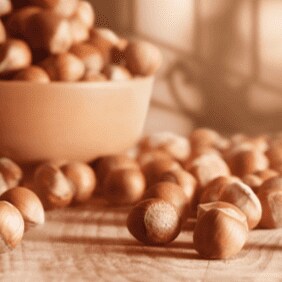 Gently roasted hazelnut pieces
Our quality hazelnuts are the signature ingredient of Ferrero Rocher®. In order to guarantee the best possible taste experience, our "master roasters" gently roast the hazelnuts at the last moment to preserve their fragrance and freshness.